Discover more from The Monday Morning Coach
A Monday Morning Motivational boost to help you kickstart your week with purpose and intention.
Greatness Starts With Gratefulness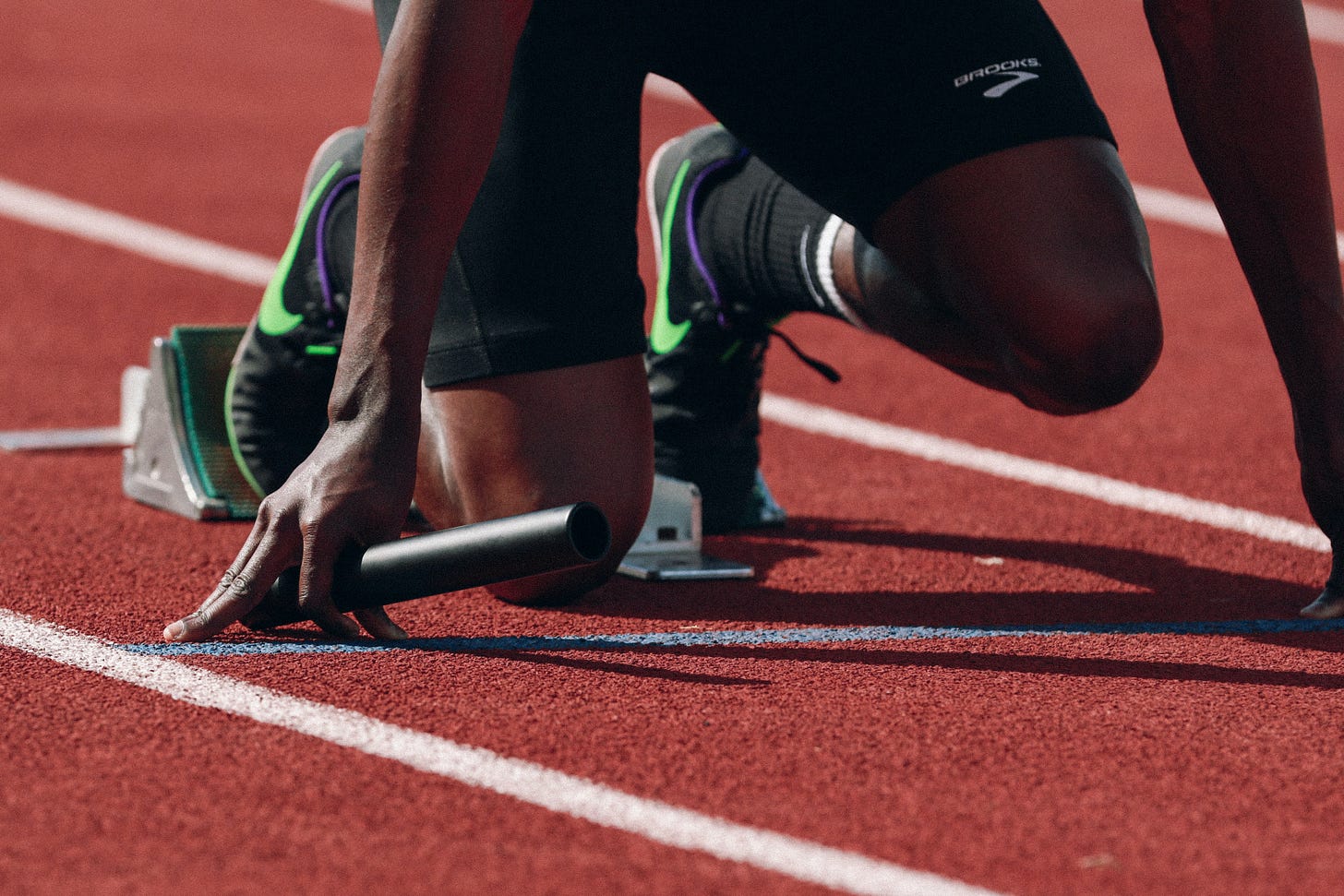 My mother raised my sister and me, mostly alone. We experienced some rough patches financially, but mom did her best with what she had. Sometimes my mom would ask if we wanted food from a fast food restaurant. My sister and I would be excited. We rarely had the opportunity to eat out—of any kind. 
At the drive-thru line, my mom would ask what we wanted. "Can I get the number two," one of us would respond? "Uh uh, I don't have the money for a whole meal," my mom would sometimes reply. "Can you get something off the dollar menu?" 
My sister and I still laugh at our responses when retelling this story. We would look at each other like, "Mom, why would you ask us what we wanted off the menu and when we tell you, you limit our choices? Why didn't you just say so in the first place!" (Of course, we would have never said that to her, but we were both thinking about it.)
Nevertheless, my mom would look at us both with a stone-cold seriousness and respond, "You better be grateful."
Yes, my mom could've told us to only order from the dollar menu at first. But I'm convinced she was giving us the option to be grateful when our choices and expectations became limited. As a result, gratefulness was a virtue dug into the river of my soul. 
As we embark on new seasons, classes, and routines, gratitude is a refreshing wellspring worth returning to again. Our society needs it more than ever. 
I confess that when I first began my coaching and teaching career ten years ago, it was much easier to find reasons to be grateful and full of excitement. Ten years later, when I know what to expect, the start of the year can feel mundane. I know I'm not alone.
Additionally, the longer we are in the profession, the more problems we are prone to see. And as coaches, we are wired to coach or fix people to help them realize their greatness. And if we can't, it drives us nuts. Add on what we've endured the past two years (2020-2022), and it becomes easy to steep ourselves in cynicism and make excuses. 
But we don't have to stay there. We can lament and vent for a moment, but we have the choice to focus on gratefulness. I've found the best way to shift our focus is to coach our kids to do the same. 
I was privileged to coach a very athletic girl's track and field team for the past two years. They wanted to be the best athletes they could be. But I saw early signs of them focusing on who they were not instead of developing gratitude for who they were becoming. So for my sake and theirs, I set our team goal to be the most grateful team in Texas. They won back-to-back district championships and an Area Championship with multiple Regional Finalists in a very competitive region.
When you set your intention on being grateful, you can approach every practice, competition, lesson, or relationship as an opportunity to squeeze every good thing out of every rep, activity, and conversation possible. Gratefulness does not simply diminish difficult or ridiculous things that happen around or to us. Those things don't become invisible when you set your intention on gratitude—you learn how to use the ugly and problematic things to benefit yourself and others. 
One of my favorite quotes comes from a song called "Crazy" by KB. In it he raps: 
​You wanna be great?
​Take the 'e' and put it after the 't' and add '-ful to it (grateful)
​You're breathing love beyond reason, no reason to be salty in any sea-son
Every day we have the choice to be great by choosing to have a heart full of gratitude. Greatness starts with gratefulness. 
Coaches Tip:
Take a moment to jot down in your notes app or on a sheet of paper three to five people, or reasons, to be grateful today. Tomorrow, revisit that list and see if you can add one more reason or person. And then the next day, and so on as the year goes on. Try to add to that list or refer back to it when you feel cynicism or pessimism trying to make its bed in your mind.